Emergency NYC Locksmith is a professional company with a sterling reputation for providing quality solutions to residential and commercial property owners. We are highly competent locksmiths that understand the locksmith needs of New Yorkers and how to meet them. Our crew comprises the most talented auto locksmiths, residential locksmiths, and commercial locksmiths. Essentially, we're a full-service company specializing in residential, commercial, and automotive locksmith service delivering in New York City.
Our goal is to provide high-quality services to our clients. With every appointment, we strive to exceed the client's expectations by customizing our services to cater to their unique needs. What's more, we provide excellent customer service. That's because each member of our team is committed to the ultimate satisfaction of our clients.
You've probably come across many people that claim to offer the best locksmith service. But when you choose us, we won't disappoint you. That's because we have the necessary skills, experience, and tools to provide a service that caters to all your locksmith needs. Be confident that you will get value for the money you invest in our services. And regardless of the locksmith service you're looking for, our crew will provide it.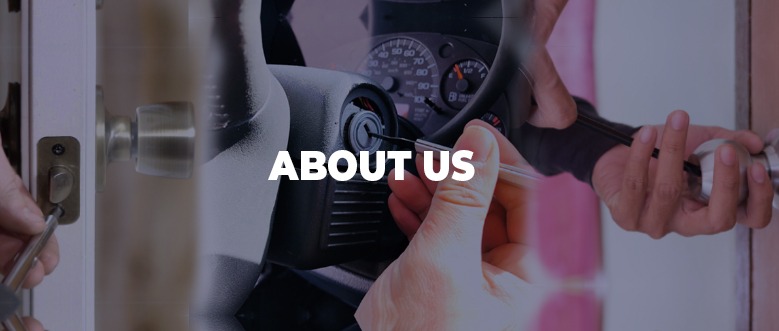 Most Trustworthy Emergency Locksmith Company 
Your home should be the castle where your family feels safe. On the other hand, your business should have a robust locking and security system to protect your employees and assets. Your vehicle is among your significant investments. As such, you don't want an amateur to experiment with your home, business premises, or car, pretending to provide locksmith services. Instead, you need an experienced professional to fix any of your locks when faulty.
All our locksmiths are highly-skilled, talented, and experienced professionals. We also undergo regular training to ensure that we always provide the most efficient and quality services. Over the years, we have served and exceeded the expectations of residential clients and commercial clients. Vehicle owners and drivers in New York City have always recommended us to friends, colleagues, and relatives because we never fail to deliver excellence.
If looking for a local company with an exceptional reputation for providing superior locksmith services, search no more because you've found the right team. Our crew members have over 20 years of experience in the industry. These are veterans who know how to install, replace, repair, and unlock different locking systems. So, don't hesitate to contact us if you have a residential or commercial locking system with problems that need fixing. We guarantee you that your property and the locking system will be in safe hands.
Local Company Providing Quality Solutions for All Locks and Keys
We're a local team of locksmiths with extensive knowledge of all types of locks and keys. Our company vets all locksmiths before they start providing our service. That's because we want to ensure that only people without a criminal background provide our services. Essentially, you can feel safe and comfortable once you enlist our service, knowing that your property is in safe hands.
We serve New York City with passion and diligence. Each of our team members is a local expert that knows the city and its boroughs. And we provide locksmith solutions that are better for the community. Quality is always at the core of what we do. That's because we know that quality service will make a customer recommend us to their friends, relatives, and colleagues.
And being a local company means we get our business from New Yorkers. Therefore, we never do anything that would compromise our reputation. Be confident that you will always get quality locksmith solutions for all locks and keys whenever you contact us.
All our locksmiths possess vast hands-on experience and knowledge of different types of locks. We also have the necessary tools for repairing, installing, and replacing various types of locking systems. Whether you locked yourself out of your home, business, or car, we have the necessary expertise to assist you. All you need to do is call us and let us know your location and the service you need.
Since we're local locksmiths in New York City, we take minutes to arrive at our clients' location. Ideally, we have skilled and experienced locksmiths in all boroughs of the city. Once you enlist our service, we dispatch the locksmith that is nearest to you. And using our properly maintained van, our locksmith arrives at your location within minutes to help you. So, why waste time trying to unlock your office, house, or car when help is a single phone call away?
The Locksmith Company You Can Count On
Emergency NYC Locksmith is a company you can trust to assist you with any situation that requires the help of a locksmith. That's because we have the most qualified technicians in New York City providing our services. What's more, our locksmiths work in shifts to ensure that every client gets the assistance they need at any time.
Our crew has been opening doors for people every day. Our lockout service is the most requested solution. We unlock cars, homes, offices, and safes for our clients efficiently and safely. However, we're a full-service locksmith company. That means we provide all types of locksmith services. And our goal is to exceed the expectations of every client that seeks our assistance. If looking for a service that will quickly restore normalcy in your life, contact us immediately.
Contact Us Now!
Don't let a faulty lock put the safety of your family and valuable possessing at risk. You have invested in your business for years, don't give burglars an easy time breaking into it and getting away with your assets. What's more, don't damage your vehicle trying to unlock it or retrieve it from the trunk or the ignition where you broke it. Instead, let the most qualified locksmiths help you.
We provide high-quality locksmith services anytime, anywhere in New York City. And our rates are affordable. Call Emergency NYC Locksmith on (929) 369-2000 to request an estimate or schedule your service or consultation appointment!