Are you looking for a 24-hour car locksmith to help you with a vehicle lockout? If yes, you've come to the right place. Here, you get a highly competent automotive locksmith to provide any assistance you need at any time. Whether you locked yourself out of your vehicle or broke a car key inside the ignition, we're the right experts to assist you.
We are highly professional, reliable, and affordable automobile locksmiths in New York City. Each member of our team is a highly trained and certified expert. That means your vehicle will be in safe hands once you enlist our service. Our company knows how you feel when you lock yourself out of your car. Nothing can be more stressful and frustrating than having a vehicle that you can't use. So, call Emergency NYC Locksmith at any time to get the assistance of the most qualified auto locksmiths regardless of your location.
With us, you always get: 
A quick service

Highly qualified automobile locksmiths

24-hour assistance

An honest price

Help from a specialist auto locksmith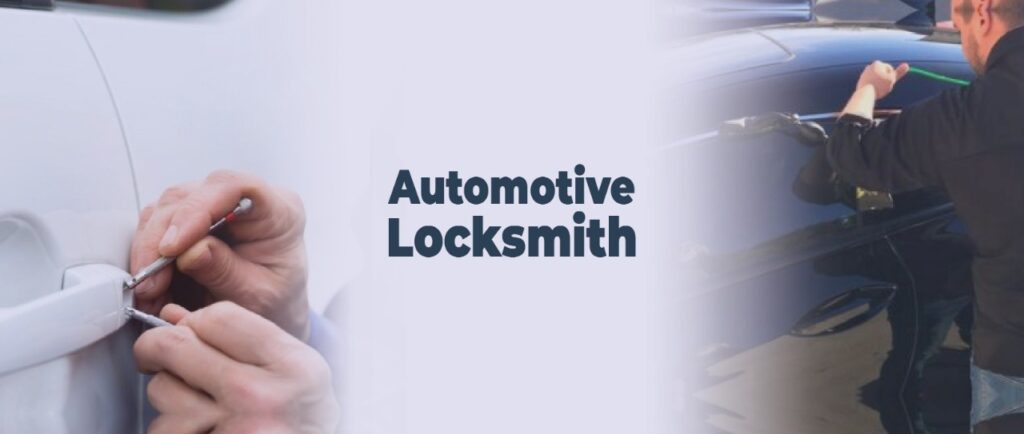 Don't try to regain entry into your vehicle using crude methods if you lost your car keys or misplaced them. Instead, get in touch with us to get professional help from the right experts.
Fast Response for Car Lockouts 
A car lockout is an emergency. We treat it with the utmost urgency whenever we get a call from a vehicle owner or driver. Almost all vehicle owners or drivers lock themselves out of their vehicles at some point. And this can happen anywhere and at any time. Unfortunately, most people experience vehicle lockouts when least expected.
For instance, you could be rushing to an important business when you break your car key. You could be headed home from the office when you realize that you can't find your car keys. Some people lock keys inside their vehicles when going to the grocery stores. When this happens, you can be stranded, not knowing who to call.
An attempt to unlock your car to retrieve the keys could leave you with costly repairs. If you allow a non-professional, untrained person can damage your vehicle when trying to open it. To avoid this, call us to request a professional unlocking service. We have the most qualified auto locksmiths ready to unlock your vehicle.
Our certified car locksmiths have undergone rigorous training and acquired vast hands-on experience in unlocking vehicle doors. These specialists unlock doors for different models and all vehicles. No matter how old or new your car is, we can open its doors if you lock keys inside it.
So, don't damage the doors or trunk of your vehicle trying to retrieve the keys. Also, don't damage the ignition trying to remove a broken key from the inside. Instead, let our qualified professionals provide a safe and efficient car lockout service.
Our automotive locksmiths are local. And this enables them to provide a highly efficient service to every client.
Here is what you get with our fast response car lockout service: 
A quality service

Mobile locksmith nearby

A safe car lockout service

Full cover in your area with 20 minutes response
Don't panic or even try to unlock your vehicle. Instead, call Emergency NYC Locksmith to enlist the best car lockout service in New York City.
Most Trusted Locksmith for Cars
Our professionalism and commitment to high-quality service delivery have earned us trust from car owners across NYC. With every appointment, we focus on ensuring the ultimate satisfaction of every client that seeks our assistance. Your car is among the significant investments you will ever make during your lifetime. For this reason, you don't want an amateur to experiment with your vehicle when you seek the help of a locksmith.
Our company has the most qualified auto locksmiths around. We vet our locksmiths before allowing them to provide our services. What's more, our crew undergoes ongoing training to stay updated with the latest technologies in the automotive locksmith industry. That means we can always fix your vehicle's locking system, no matter how old or new it is.
We have car locksmiths that have been in the industry for years. These have opened the doors of different types of vehicles. They have also cut and programmed keys for different kinds of cars.
Call us if you need: 
Car key replacement

A car locksmith

Key maker

All car keys

Duplicate car key services
Our locksmiths use state-of-the-art tools and equipment to provide our services. And this, combined with our skills and experience, enables us to provide highly efficient and quality auto locksmith solutions. We offer auto locksmith services for cars, SUVs, semi-trucks, trucks, and motorcycles. So, why let any issue with your automobile's locking system frustrate you when the expert's help is only a phone call away?
24-Hour Vehicle Locked Out Services
Nobody anticipates that they will lock themselves out of their vehicles. Car lockouts happen at the most inconvenient moments. At Emergency NYC Locksmith, we understand your situation whenever you call us seeking help with a vehicle lockout. Our crew works around the clock to ensure that you always get prompt and efficient car unlocking service.
We have skilled and experienced technicians in all boroughs of New York City. These are highly competent specialists ready to unlock your car at any time of the day or night. We use regularly serviced and well-maintained service vans. And this enables our locksmiths to get to the locations of our clients with ease.
Once you've enlisted our service, our skilled auto locksmiths will arrive at your location within minutes. Call us if you locked the key in the car and don't have the necessary skills to retrieve it. We guarantee you a highly professional 24/7 unlock door service provided by the most competent experts.
Our crew carries the right locksmith tools for any job. And this, combined with their skills and experience, should give you the confidence that your vehicle will be in safe hands. We have earned a sterling reputation for providing safe, efficient, reliable, and quality auto locksmith services across New York City.
Call us on (929) 369-2000 now to hire the best automotive locksmith in NYC!